Bios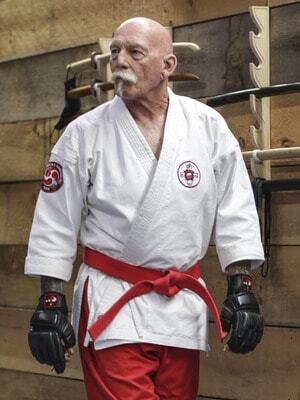 Gary Legacy
Hanshi Gary Legacy is one of Canada's earliest pioneers of martial arts, specifically the disciplines of Shorin Ryu and Matsumura White Crane. He has trained with some of the top masters in the world and has dedicated his life to training and preserving classical martial arts. Always remaining a student of the martial arts first, he continues to learn from whomever he can, whenever he can. In the 1970s, he was a very successful competitor, winning many of the most prominent local, provincial and national tournaments of the time.
It was February 1971 when he took the first steps in altering the direction of his life forever. He had heard of a dojo close to his home in a neighbor's basement, and he decided to check it out. Since that first day, his instructors have been Harold Warden, the late Benny Allen and Richard Kim, and today, Hanshi Anthony Sandoval. In addition to those teachers, he has trained extensively with other martial arts legends such as Wally Slocki, Bill Hinds, Kensei Taba, Noriaki Ikehara, Seikichi Odo, Seifuku Nitta and the legendary sword master Katsuo Yamaguchi.
In addition to competing in both point and full contact karate, Hanshi Legacy achieved the rank of 10th dan in Shorin Ryu and Hakutsuru under Sensei Anthony Sandoval and his black belt in Iaido under Sensei Nicklaus Suino. Other notable achievements are being inducted into the Canadian Black Belt Hall of Fame and authoring a seminal book on karate fighting titled "The Elite Fighter."
As a sensei, he maintains high expectations informed by a classical approach to martial arts, and has produced a successful chain of dojos with many students who share his vision and love for classical martial arts. Many of his students have trained with him for well over 30 years, some as long as 50 years.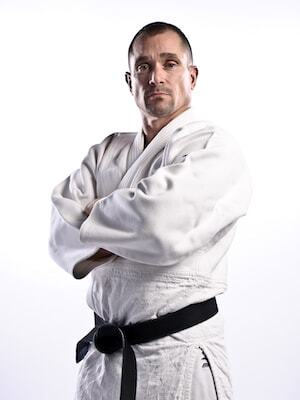 Nicklaus Suino
For over three decades, thousands of people have become more centered, happier, and more successful with Nick's guidance. He has been called "one of the leading martial arts instructors in North America," but his influence radiates far beyond the dojo. He has made it his life's mission to learn the fundamental principles of success in many different fields, apply them, and share them with people.
Author of ten books, including THE FLYWHEEL, LOOK UP! and BUDO MIND AND BODY (named "Essential Gear" by Black Belt Magazine), Nick has helped transform professionals, business owners, athletes, martial artists, and ordinary people with his presentations, group training and coaching. His book PRACTICE DRILLS FOR JAPANESE SWORDSMANSHIP spent many weeks as the #1 selling title in the Fencing Books category on Amazon.
Nick owns all or part of successful businesses in diverse fields like martial arts, marketing, publishing, and law. He has been honored by the University of Michigan-Dearborn as "Mentor of the Year"; by the Bluewater Chamber of Commerce's Business Expo for advancing entrepreneurship; and by the International Martial Arts Federation for supporting traditional Japanese budo. He and his work have been featured in a wide range of publications, including Black Belt Magazine, The ANN Magazine, and the Journal of Asian Martial Arts.
He's taught self-defense and empowerment to hundreds of men, women, girls and boys. Nick and his teams have a commitment to support worthwhile causes — it's an essential part of their mission. They've donated to dozens of organizations in the past decade, including Fisher House of Michigan, Boy Scouts of America, Alzheimer's Association, SafeHouse of Ann Arbor, Center for Independent Living, and Wounded Warrior Project.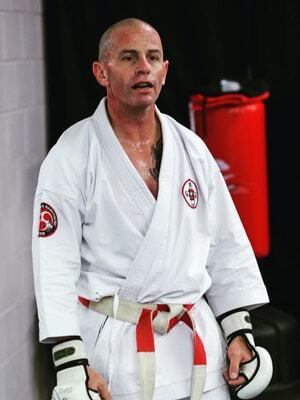 Randy Dauphin
Randy Dauphin trains and teaches karate and Iaido six days a week and enjoys kickboxing, CrossFit, running, power lifting, physical fitness and sharing these activities with others. His ranks include 7th Dan Shorin Ryu Karate/Hakutsuru under Hanshi Gary Legacy and 4th Dan Muso Jikiden Eishin Ryu Iaido under Nicklaus Suino Sensei.
He began training with Legacy Shorin Ryu Karate Jutsu in 1989 and has been teaching Karate, Iaido and fitness for 25 years. Since starting martial arts, He has been a direct student of both Hanshi Gary Legacy 10th Dan and Sensei Nicklaus Suino 8th Dan. He has also trained extensively with both Hanshi Anthony Sandoval and Hanshi Carlos Montalvo.
Outside of his primary influences, he has also trained with a long list of remarkable instructors, including Kensei Taba, Noriaki Ikehara, Seikichi Odo, Seifuku Nitta, Tadanori Nobetsu, Satoh Tadayuki, Kunikazu Yahagi, Kuniie Yoshihara, Richard Kim, William Adams, Bill Hind, Wally Slocki, Conroy Copeland, Alain Sailly, "Super" Dan Anderson, Patrick McCarthy, Alain Michaud, Ongatu-Ibrahima Kassama, Wilfred Seerattan, Leo Loucks, Brad Fowler, and Mark Hominick.
As a competitor, Randy represented Legacy Shorin Ryu and Canada at multiple regional, provincial, national and international Karate/Kobudo championships. His notable championships are The Matsumura Challenge, The Windsor Open, The Ontario Championships, The Higashi Cup Championships, WFMA Canadian Champion 2X, 2002 WCOAA Good Will Games Silver Medalist (Venezuela), 2004/2005 WFMA Triple Crown World Champion (Dominican Republic/Panama) and the 2016 Canadian National Iaido Championships 3rd place finish.
Randy has helped over 25 students achieve the rank of shodan or higher in the past 33 years. Many have trained together with him since their youth and, and Randy considers this to be one of his greatest martial arts achievements.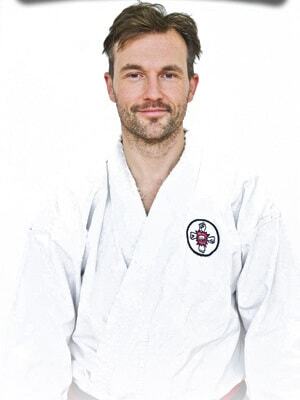 Shaun Benson
Shaun Benson began training karate in 1993 under Hanshi Gary Legacy at the University of Western Ontario. Upon graduating Kyoshi Randy Dauphin became his teacher and has been ever since.
Shaun holds a 5th dan and a Renshi teaching certification in Legacy Shorin Ryu Karate Jutsu, a black belt in Matsumura Hakatsuru White Crane, a purple belt in Brazilian Jiujitsu under Jorge Britto and extensive Iaido training with Nicklaus Suino.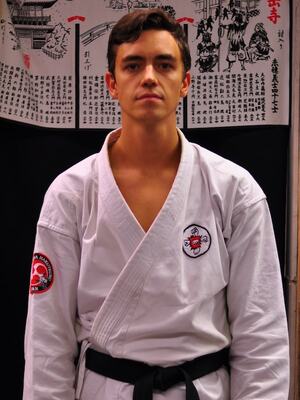 Robert Chlumsky
Robert began his training at Legacy Shorin Ryu Karate Jutsu with Sensei Randy Dauphin in 1998 at the age of five, and has continued to train with him for over 24 years. Now as an instructor and Sensei to other students, Robert trains and teaches at Legacy Martial Arts and Fitness. Robert holds a 4th Dan in Legacy Shorin Ryu Karate, and has competed in multiple regional and Provincial tournaments. Robert led the technical team behind World Martial Arts Live, which delivered live online training by 96 instructors over 24 hours in dozens of countries, and manages all technical aspects for PKCC.
Outside of martial arts, Robert is a PhD Candidate in Civil Engineering at the University of Waterloo and a licensed professional engineer, with an expertise in hydrology and water resources. Robert is President of Heron Hydrologic Ltd., His company which provides consulting expertise in hydrologic modelling, and volunteers in numerous capacities with the Canadian Water Resources Association.